Salman Khan and Aamir Khan have been the best of friends in the Indian Film Industry and have time and again shown support for each other in tough times. Over the last 30 years, the two have worked together in the cult comedy, Andaz Apna Apna (1994) and have established themselves as two of the biggest stars of Indian Cinema. Last week, Salman Khan was spotted at Aamir Khan's residence, and the same led to several speculations about the meeting. Pinkvilla has exclusively learnt that over the last month, Salman and Aamir have met multiple times, and that's not just in personally capacity but professionally too.
Aamir Khan in talks to produce a film for Salman Khan
According to sources close to the development, Aamir Khan has offered a new film to Salman Khan, which he is willing to produce under his banner, Aamir Khan Productions. "In the last 6 months, Aamir Khan has been extensively working on the script of with his director, RS Prassana. Having the final draft in hand, Aamir feels, Salman Khan is the best fit for the larger-than-life drama and he has offered the film to Salman Khan," revealed a source close to the development, adding further that Salman too has shown interest in the project at this point of time.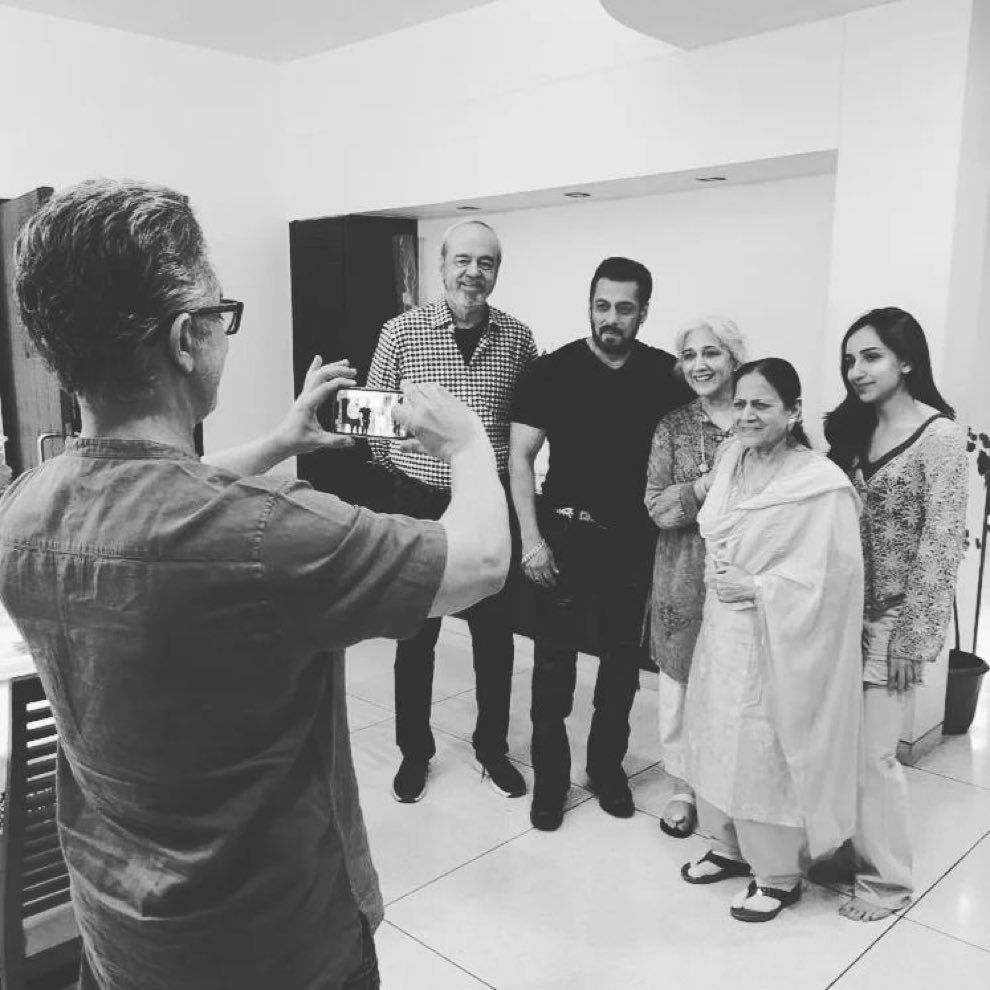 If the film falls in place, it would be the first in decades where two of Indian Cinema's biggest forces will collaborate on a feature film in the capacity of actor and producer. "Aamir will produce the film, and also be involved creatively in multiple aspects, whereas RS Prasanna will be at the helm of affairs as a director. This is the first time that Aamir is offering a film to Salman, and it is for a reason as he feels Salman would justify the film than anyone else in the industry. It's a script and character that justifies Salman's aura but with a strong content and flow of emotions. It's a subject very close to Aamir's heart and he is hopeful to embark on a new journey with Salman," the source informed, adding further that Salman will take a call on this film within a month's time.
Salman wants Aamir to make a comeback
Meanwhile, Salman also had a conversation with Aamir about his return to the big screen and extended complete support on the personal front. "Salman being Salman has asked Aamir to get back to acting as soon as possible. He has extended all support to Aamir, and even motivated the Perfectionist to get things rolling," the source signed off.
Both Salman and Aamir are known for delivering few of the biggest blockbusters of Indian Cinema, and this association, if materializes, will definitely be worth the wait. Apart from the Aamir Khan film, Salman is in talks with multiple other producers and directors for his next, which includes 2 from the South and 2 from the Hindi Film Industry. Stay tuned to Pinkvilla for more updates.
ALSO READ: EXCLUSIVE: Salman Khan and Shah Rukh Khan team up for India's BIGGEST action film written by Aditya Chopra
#EXCLUSIVE #Aamir #Khan #offers #film #Salman #Khan #Prasanna #director