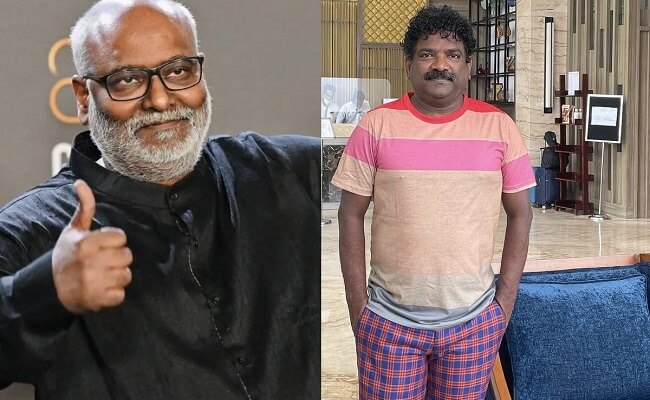 When the western media and Rajamouli's team started promoting "RRR," many people were skeptical that the film would make it to the Oscars.
Nonetheless, some believed that only the "Naatu Naatu" song would be nominated for an Oscar because many prominent Hollywood figures had tweeted about it. It ended up happening at long last.
Indian film songs, and specifically Telugu film songs, have never been nominated for an Oscar before.
The Oscar race has officially opened for "Naatu Naatu." The ceremony to hand out the honors will take place on March 12. Oscar hopes can be placed in the hands of music maestro MM Keeravani and lyricist Chandrabose.
Despite having to go up against some of Hollywood's top talents, they have already made history by being nominated.
Over the course of his career, MM Keeravani has contributed music to over 200 films. When it comes to lyricists, Chandrabose is well-known and highly experienced, and he has given us many hits with Keeravani.
In terms of combinations, theirs is the most successful. They've accomplished a lot and should be proud of themselves, as should every Telugu person.
For Keeravani, an Oscar win for "Naatu Naatu" would make him India's second Oscar-winning composer after AR Rahman. However, Rahman did not win for an Indian film but rather for the foreign film "Slumdog Millionaire."

#Keeravani #Chandrabose #Create #History