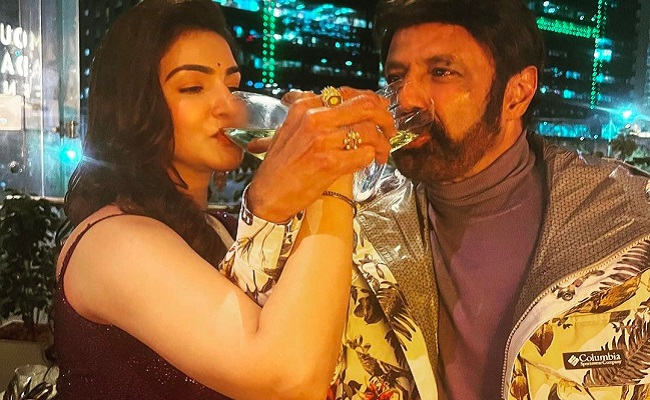 When it comes to his own image, Nandamuri Balakrishna couldn't care less about what others think. He has a very unconventional way of living life.
At his age, he still enjoys partying with heroines. The newest picture is proof of this.
Balakrishna was spotted last night at the "Veera Simha Reddy" after-party, where he was mingling with actress Honey Rose.
Balakrishna and Honey Rose tied their hands together and drank champagne in front of their guests.
In addition to being a seasoned actor, Balakrishna is also a member of the legislative assembly (MLA).
In "Veera Simha Reddy," Honey Rose portrayed his wife. At the party, she was the center of attention. The picture is attracting a lot of comments.

#Pic #Talk #Balakrishna #Drinks #Honey #Rose