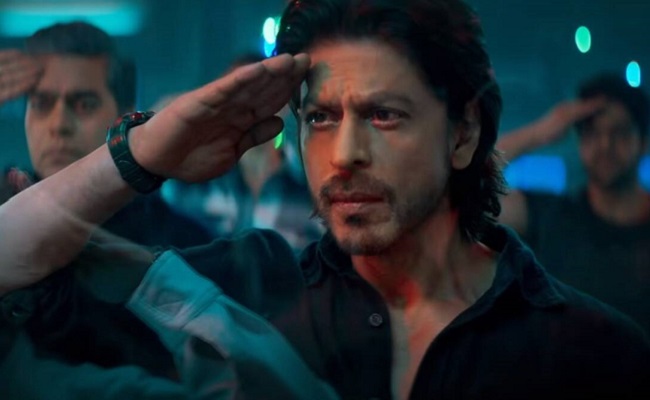 1. Pathaan: The movie released with SRK and Deepika Padukone in lead casting with John Abraham playing the antagonist, blasted the Indian box office with thumping collections all over.
This is not just a surprise but a wonder to see the film setting new records in making the big fat collection in the shortest time.
Already the film made Rs 560 Cr making a breakeven by all means and stepping into profits by the first weekend.
In spite of making the film at Rs 250 Cr, achieving this feat of breakeven is something phenomenal. We have to see how the full run of the film will be in this coming week.
2. Waltair Veerayya: The movie completed its third weekend at the theatres.
The revenue generated over the weekend was impressive and the film made its list in the toppers of the box office charts. Audiences in India and abroad have given the film the highest praise of the season.
The movie emerged as the Sankranthi champion and continued to draw full houses in many locations, though there is a little drop subsequently.
It made a whopping collection of Rs 220 Cr in box office earnings.
3. Veera Simha Reddy: This Balakrishna's film received a warm reception from fans initially. However, its success was short-lived as attendance declined from the second day.
The film's reliance on violence and absence of comedic elements made it less appealing to a wider audience.
The weekend revenue was affected as a result. Despite these drawbacks, the film remains one of the season's top performers, currently in third place.
4. Hunt: The film released with no hype ended up as a damp squib. The openings were poor and the collections were miserable.
Sudheer Babu failed to shoulder this film with his image or performance. The 10 year old Malayalam film was made with some additional pulp in Telugu and got ignored by the audience.
The full run of the film almost ended within the first weekend of the release.
5. Mallikapuram: This not much publicised film pulled the attention of a set of audience. This Malayalam dubbed film has Unni Mukundan and Saiju Kurup in main roles and directed by Vishnu Sasi Shankar.
Malikappuram is all about an intense desire of Kallu, an 8 year old boy from Panchalimedu village. Though the collections are not so impressive, it made its presence felt.

#Top #Bollywood #Rules #Regional #Box #Office