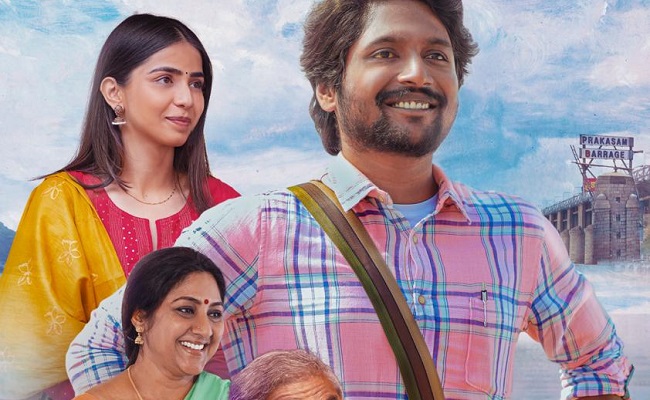 Comedian turned hero Suhas will next be seen in a hilarious family entertainer Writer Padmabhushan directed by Shanmukha Prashanth. The theatrical trailer of the movie has been dropped just a while ago.
The trailer begins with Suhas narrating his own story. His father is a typical middle-class head who sees happiness in small savings, wherein his mother predicts the twists in TV serials.
Coming to Suhas, his dream is to become a successful writer. He becomes a librarian so that he could stay amongst books. He publishes his first book, with a loan amount. But nobody shows interest to buy it or read it for free as well.
Under these circumstances, Tina Shilparaj finds his writing extraordinary. Then, they become lovebirds. But there is a funny twist to the tale. Tina asks him, you're not a writer?
Going by the trailer, Writer Padmabhushan is a perfect family entertainer with a good dose of hilarity and a pleasant love track.
Suhas is an apt choice for the character and his comedy timing is just superb. Tina Shilparaj appeared cool in her role. Shekar Chandra and Kalyan Nayak scored the music, while Venkat R Shakamuri cranked the camera.
Produced by Chai Bisket Films, in association with Lahari Films, Writer Padmabhushan is slated for release on February 3rd.

#Writer #Padmabhushan #Trailer #Hilarious #Ride